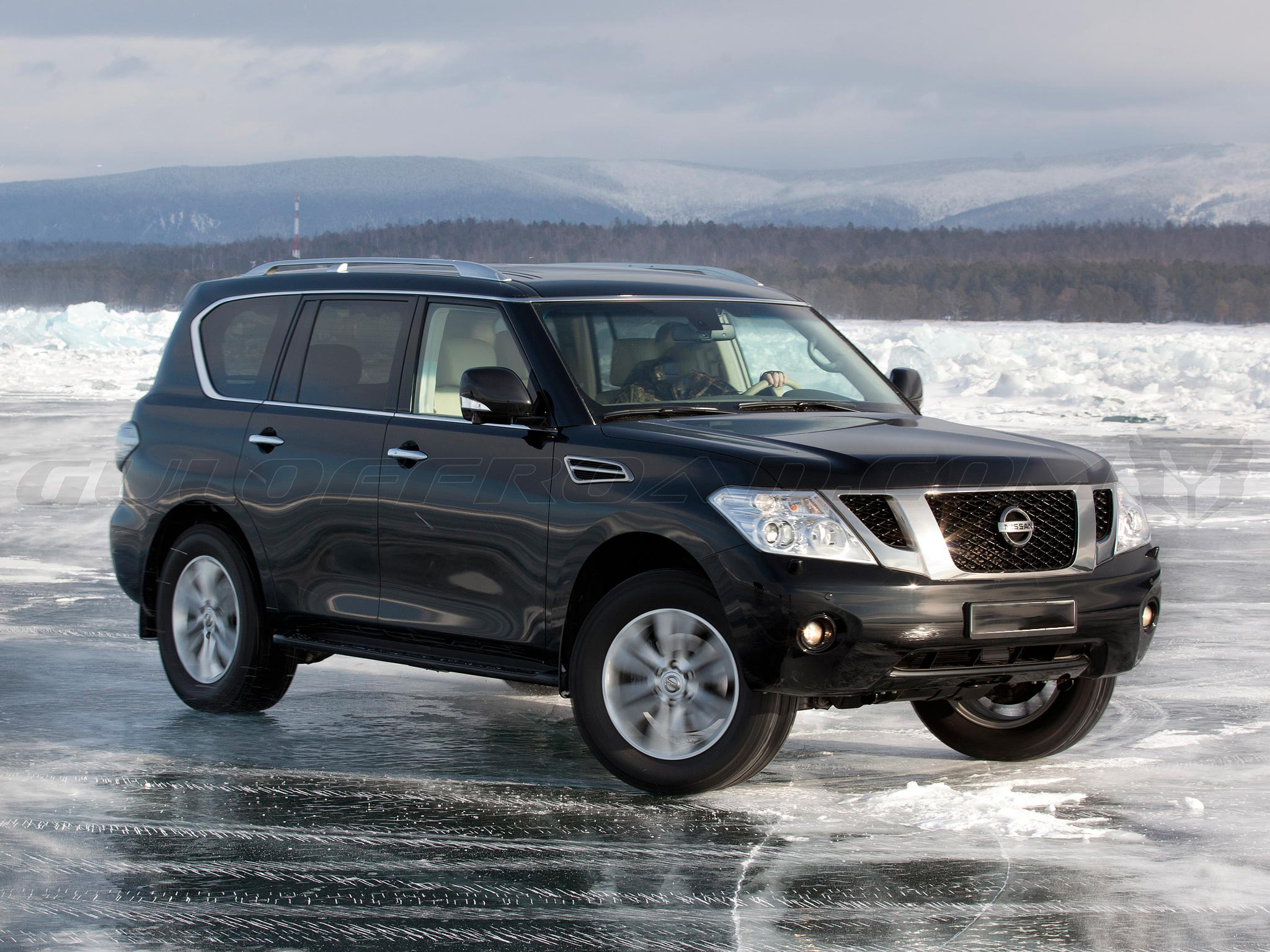 Reimagina el mito del Nissan Patrol
Al crear el Nissan Patrol nunca perdimos de vista su tiempo, la historia y la reputación que son orgullo de versatilidad, capacidad y rendimiento extremo. El Patrol va por delante no sólo de su orgullosa reputación, sino también con una clara sensación de refinamiento, tecnología de vanguardia y confort excepcional.
Innovador en Todo


5.6 litros V8 engine (298kW / 560Nm)
7-speed automatic with manual mode
3,500kg braked towing capacity
ALL MODE 4x4 with Multi Surface Selection
Rear View Camera

Motor V8 de 5,6 litros VK56VD del Nissan Patrol, un motor que es el más potente de su clase, pero aún cuenta con notable eficiencia de combustible, le permite ir donde otros no se atreven. Con su 298kW de potencia y 560 nm de par motor excepcional, incluso en los terrenos más inhóspitos puede ser domesticado.
Innovación offroad
Tecnologías innovadoras lanzan el Nissan Patrol firmemente en la nueva era. Tecnologías prácticas, útiles y casi indulgentes. Tecnologías como el sistema de navegación por satélite, conectividad Bluetooth®, pantallas multi-formato de 7 pulgadas en la segunda fila, reproductor de DVD, pantalla de 8 pulgadas frontal, botón de arranque Start/Stop, climatizador, disco duro para la música, Intelligent Key® con entrada remota sin llave y mucho más.

Manténgase conectado a la tierra.
Ambos acabdos Ti y Ti-L cuentan con el sistema de suspensión hidráulica Body Motion Control (HBMC). Actuando ambos amortiguadores y barras estabilizadoras, el sistema HBMC asegura mantenerse en el suelo, incluso cuando estás fuera de los peores caminos.
Enorme capacidad para remolcar. Con sus 3,500kgs de capacidad de frenado de remolque, una aceleración suave, estabilidad de la dirección y excelente manejo encontrará en el Nissan Patrol la entrega necesaria al remolcar incluso sus mayores... juguetes.

Perfectamente en casa... y lejos de ella.
Gracias a su tecnología ALL MODE 4x4 Multi Surface Selection, el Patrol realmente es un todo camino de verdad. Con un simple botón pulsador está listo para asumir un camino cubierto de nieve montaña, una travesía a través del terreno pantanoso o conquistar cualquier desierto.
De igual modo para los usuarios nacionales o europeos que prefieren las motorizaciones gasolina pero sin renunciar al ahorro, Guloffroad ofrece la gama Nissan Patrol con motorización Gasolina convertidos a GLP y homologación europea.